Hit By Pitch
Da Bruthas from anotha mudda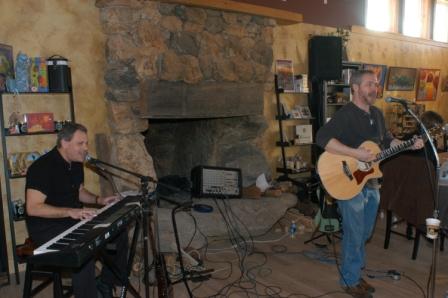 (60's & 70's) classic rock




Kate's Irish Pub
Hit By Pitch!
October 2nd and 3rd
Friday and Saturday (8:00 - 12:00)
6131 Backlick Road
Springfield, VA

Kate's Irish Pub
Hit By Pitch!
November 27th and 28th
Friday and Saturday (8:00 - 12:00)
6131 Backlick Road
Springfield, VA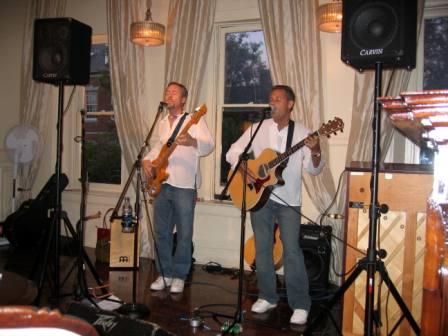 At the 219 Club Showcase




Irelands Four Courts (Arlington)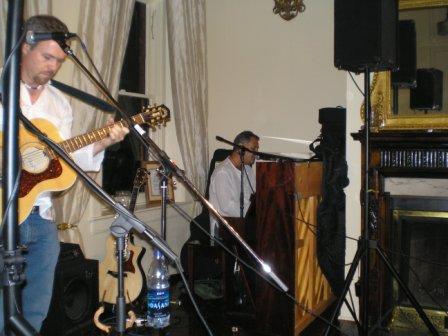 Eric on Piano (219 Club)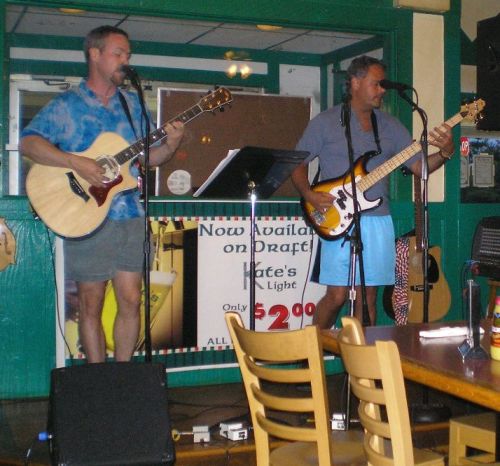 At Kate's (Springfield)



About the Group:

Eric Schlam (guitar, bass, keys, vocal) currently with The 11th Hour Band,
is an acoustic open mike host at Tiffany Tavern.
Brian McMahon (bass, guitar, vocal) is also a host, currently with The DC-4.
They play out as an acoustic duo playing 60's and 70's covers.
Lots of Beatles, Doors, Elton John (see below for repetoire). Links to their other bands below!

1. All My Loving
2. Story in Your Eyes
3. Things We Said
4. Sister Golden Hair
5. Band on the Run
6. Babe I'm Gonna Leave
7. If I Fell
8. Two of Us
9. Sundown
10. I Shot The Sheriff
11. Folsom Prison Blues
12. The Last Time
13. Imagine
14. DayDream Believer
15. Rocket Man
16. Evil Ways-Soul Kitchen-She's Not There-Oye yacomava
17. Hey Jude
18. Like A Rolling Stone
19. Good Old Boys
20. Melissa
21. Can't Buy Me Love
22. Walking on The Moon
23. Best of My Love
24. A Little Bit Me
25. Love Me Two Times
26. Secret Agent Man
27. Bang a Gong
28. Big Jim
29. Wind Crys Mary
30. I Feel Fine
31. Black Water
32. No Sugar Tonight/Norwegion Wood
33. Riders on The Storm
34. Let 'em In
35. Margarittaville
36. Day After Day
37. For Your Love
38. Let It Be
39. Ticket to Ride
40. Mr. Tambourineman
41. Friend of The Devil
42. Mrs. Robinson
43. Going To California
44. Cats in The Cradle
45. Tuesday Afternoon
46. Lay Lady Lay
47. Venus
48. Tequila Sunrise
49. Lady Madonna
50. Won't Get Fooled Again
51. MoonDance
52. Hard Days Night
53. Obla Dee Olba Da
54. Big Boss Man
55. Pleasant Valley Sunday
56. Ruby Tuesday
57. How Sweet It Is
58. Sweet Caroline
59. Ventura Highway
60. Your Song
61. Never Rains In Southern California

We Can Work It Out, HideYour Love Away,
Feel Like Making Love, Rain



For contact, please email us at BYRDMAN757@AOL.com to be added to the Hit By Pitch mailing list.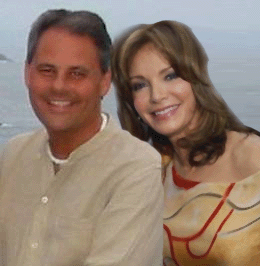 Eric and Jackie, 1997